National Breast Implant Registry
Now Open – Register Today!
The Plastic Surgery Foundation has developed the National Breast Implant Registry (NBIR) in collaboration with the FDA and breast implant manufacturers to strengthen the post-market surveillance infrastructure for current and future breast implant devices in the United States.
The NBIR is a quality improvement initiative and safety surveillance registry that collects clinical, procedural and outcomes data at the time of operation and any subsequent reoperations for all US patients receiving breast implants.
Device Tracking – Available Now!
The NBIR case report form (CRF) was designed to capture data that is required for the purposes of device tracking – a federally-mandated requirement of manufacturers of breast implants. As of July 1, 2019, physicians can simultaneously fulfill their device tracking requirements for some manufacturers by participating in the NBIR. For more information, contact research@plasticsurgery.org.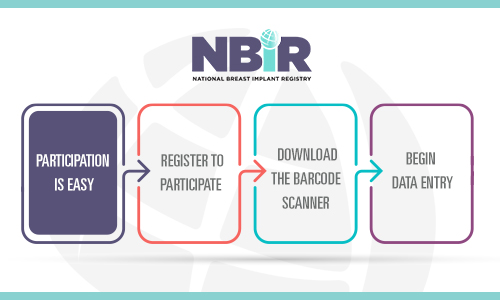 Why Participate?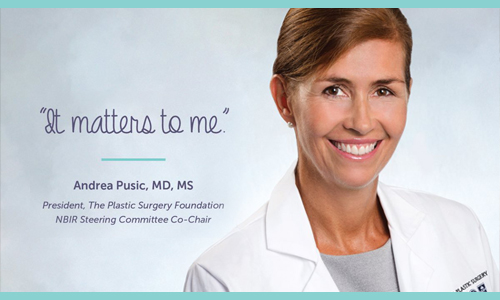 Research takes time, which is why the NBIR is important. Regularly updating the NBIR with your breast implant procedure data is essential to ensuring patient safety. We need plastic surgeons to participate in this very important initiative.
Collecting information on breast implant procedures and devices allows plastic surgeons and breast implant manufacturers to identify trends and other information that can be used to improve the safety of breast implants for current and future patients.
By registering today, you will have an opportunity to view information related to your practice compared to other Registry Users using your personalized dashboard that you can use to improve your practice.
Physician Resources
Western Institutional Review Board has determined that the NBIR is not research and does not require IRB review. However, if your local IRB requires you submit for further review, please contact research@plasticsurgery.org to obtain the necessary documents that are required for your submission.
Patient Resources
---
Support provided by Allergan, Mentor and Sientra.